Ganesh Chaturthi Date 2020 – Holiday for All in Maharashtra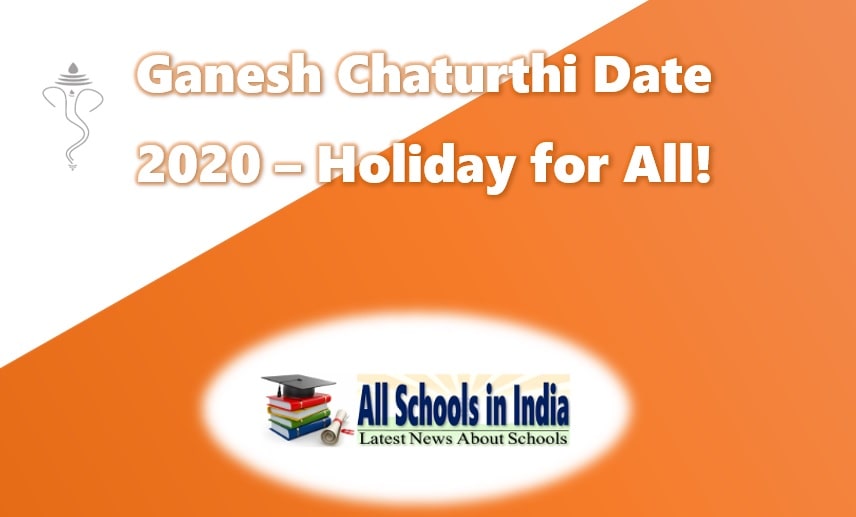 Ganesh Chaturthi (Vinayaka Chaturthi) is a grand devotional festival of God Ganesha celebrated by the Hindu community all over India. One of the unique identities of this festival is to make a statue of God Ganesha with mud.
Deity Ganesha is the younger son of Lord Shiva
Ganesh Chaturthi or Vinayaka Chaturthi is celebrated pompously for ten days in India on account of the birth of Lord Ganpati. Deity Ganesha is the younger son of Lord Shiva and Goddess Parvati, the first son being Lord Muruga or Kartikeya. Before launching a new business or starting a new endeavor, it is a custom to invoke the blessings of Pillayar, for it is believed that lord helps throughout the venture to take the right decisions to success.
Why Ganesh Chaturthi is celebrated?
During this festival, worshippers gather in public and get an enormous idol of Lord Ganapati and individual devotees get clay idols of Lord Vinayaga for their respective homes as well. People offer their prayers and celebrate for ten-long-days and on the last day, the idol is immersed in the water. In public, people march towards a beach or any large water body joyously with loud music procession and chant "Ganpati Bappa Morya", to bid farewell to the beloved Ganesha.
Is Vinayagar Chaturthi a Public Holiday?
Vinayagar Chaturthi is not a National Holiday in India. It is a public holiday in most of the regions of India. The festival is celebrated with high devotion and fanfare in the states of Maharashtra, Andhra Pradesh, Telengana, Karnataka, and Gujarat.
Ganesh Chaturthi (Vinayagar Chaturthi) Date in India 2020
The grand Hindu festival 'Ganesh Chaturthi' celebrated in many states in India also called as 'Vinayagar Chaturthi' falls on Saturday 22 August 2020